Regency Security is delighted to announce that once again the company has been awarded the security for all the upcoming air shows during 2020.
The security will commence with the Duxford Air Festival in May, followed by Flying Legends in July and the Battle of Britain in September.
This renewal is a testament to the hard work and professionalism carried out throughout 2019.
Regency Security also has the honour of keeping secure nearly 200 aircraft, military vehicles, artillery and minor naval vessels in seven main exhibition buildings at Britain's Largest Aviation Museum.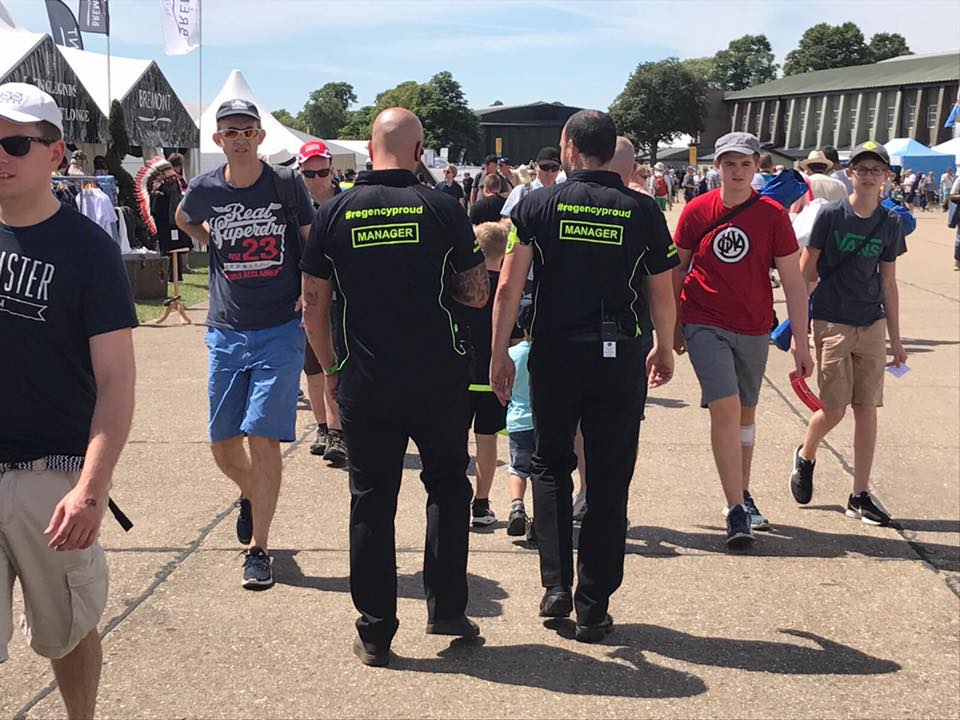 Interested in working at any of the upcoming Duxford events? Send our recruitment team a message via https://www.workforregencysecurity.co.uk/ or via our Facebook page.