Regency Security is very proud to be providing security support for the Love Light Norwich Festival, which is taking place between the 13th and 15th of February.
Love Light Norwich is a bright new festival in the City of Stories. The event has been organised by the Norwich Business Improvement District (BID) and supported with public funding from Arts Council England.
The organisers have commissioned internationally renowned light artworks, interactive installations and live music, light and fire performance for three nights of fun for all the family.
Throughout the festival, Regency Security will be providing security support, including guarding and protecting the various interactive installations and artworks that around the festival trail.
Customer focus is also important. Engaging and talking with people, helping them find what they need and signposting people to key areas. The role of professional security at events like this is all about reducing any risks, managing the safety of visitors and protecting assets that are needed to deliver such an innovative event.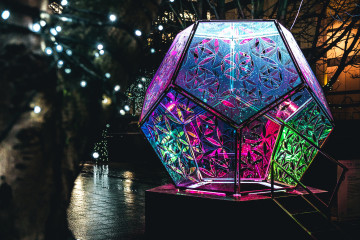 For more information about the Love Light Festival please visit More information can be found at https://www.lovelightnorwich.co.uk/