Iain Martell from Norfolk, prior to the coronavirus lockdown, claimed the Southern Area Cruiserweight title at the home of British Boxing, York Hall in Bethnal Green, London. Regency Security are super proud to sponsor the boxer who dedicates his passion to the sport he loves.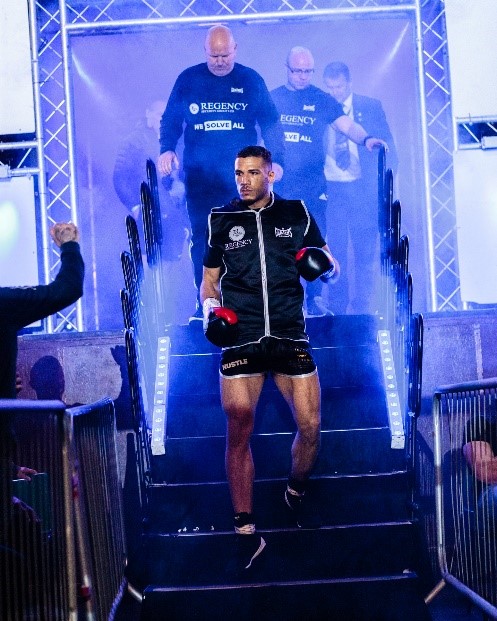 Regency Security decided to sponsor Iain because of his background, determination and personal attitude. He started doing kickboxing at the age of 9 and turned British Champion at 10. He later became semi-professional at 19, professional at 20 and had fights in Brazil, the Netherlands and the Dominican Republic.
At the age of 27, Iain wanted more challenges than MMA could give him, he wanted to find out who he was and what he was, so he turned to boxing for the answer. Iain is now trained by Graham Everett, one of the best boxing trainers in the country at Norwich Lads Club and is certainly on his way to reaching his personal goals.
Talking to Regency Security after his York Hall victory, he said, Gary Powers (Managing Director of Regency) has given me a lifeline to pursue my boxing career with a sponsorship package. I have now had the privilege and the honour to fight at such a prestigious location in London and claim the Southern Area Cruiserweight title, making me an undefeated champion at both MMA and K1 and now boxing. I want to really thank Gary and Regency for the fantastic support. I want to go all the way, with my sights on the British title within 18 months to 2 years time, then Commonwealth, European and the World.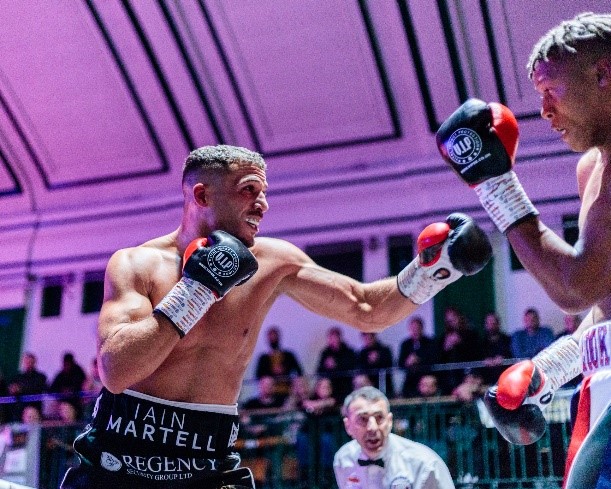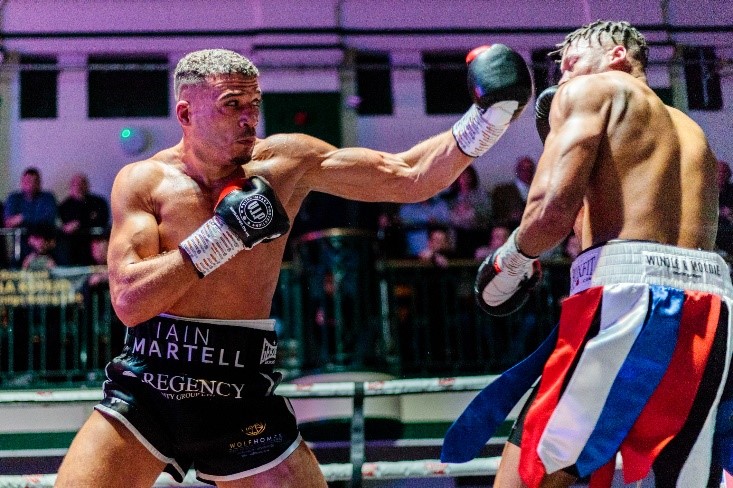 York Hall has seen the best, including David Haye who had his first bout at York Hall, Carl Froch the super-middleweight champion, also had his first four paid bouts and others including Lennox Lewis, Joe Calzaghe and Nigel Benn. Now Iain Martell from Marsham in Norfolk joins the list.
Iain cannot wait to defend his title and would love to do that in Norwich this Summer with Carrow Road being his favoured location. It is clear who he wants to face – former champion Nick Parpa. However, because of the coronavirus pandemic, the British Boxing Board of Control have cancelled all events under its jurisdiction and will look again at the beginning of April. So, we are not sure when this will be.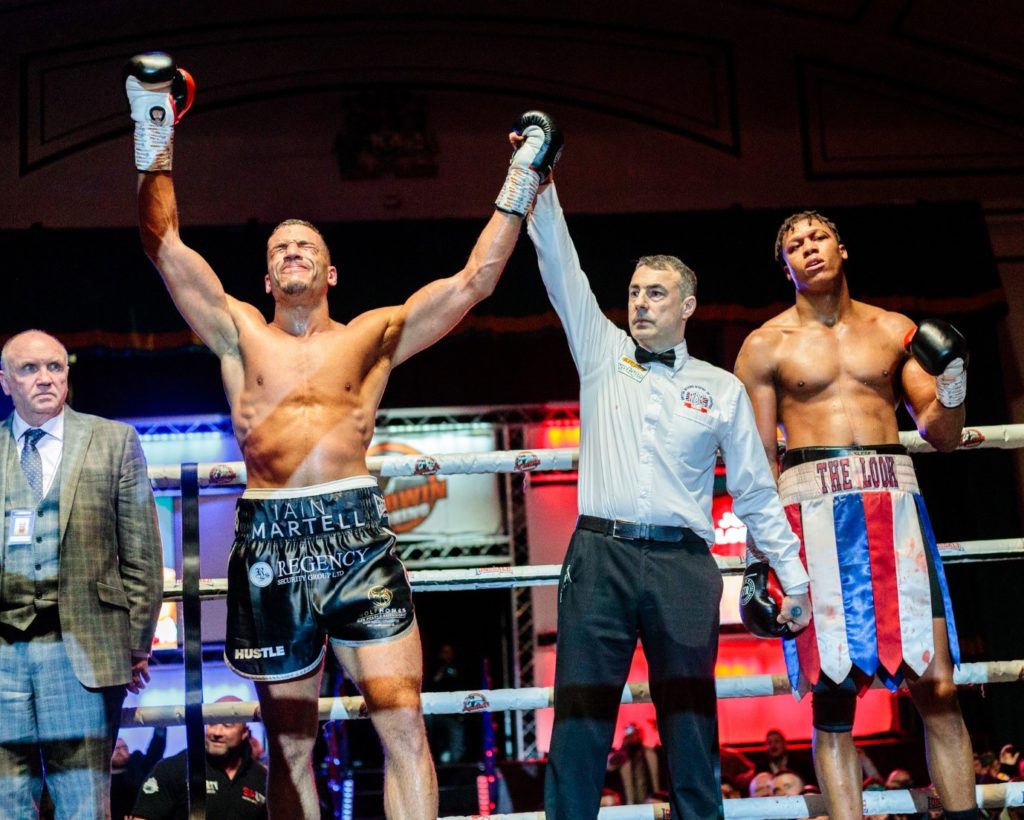 Regency Security wishes Iain all the best for the future and look forward to following him with his boxing career.